Learn more about my life changing natural horsemanship services!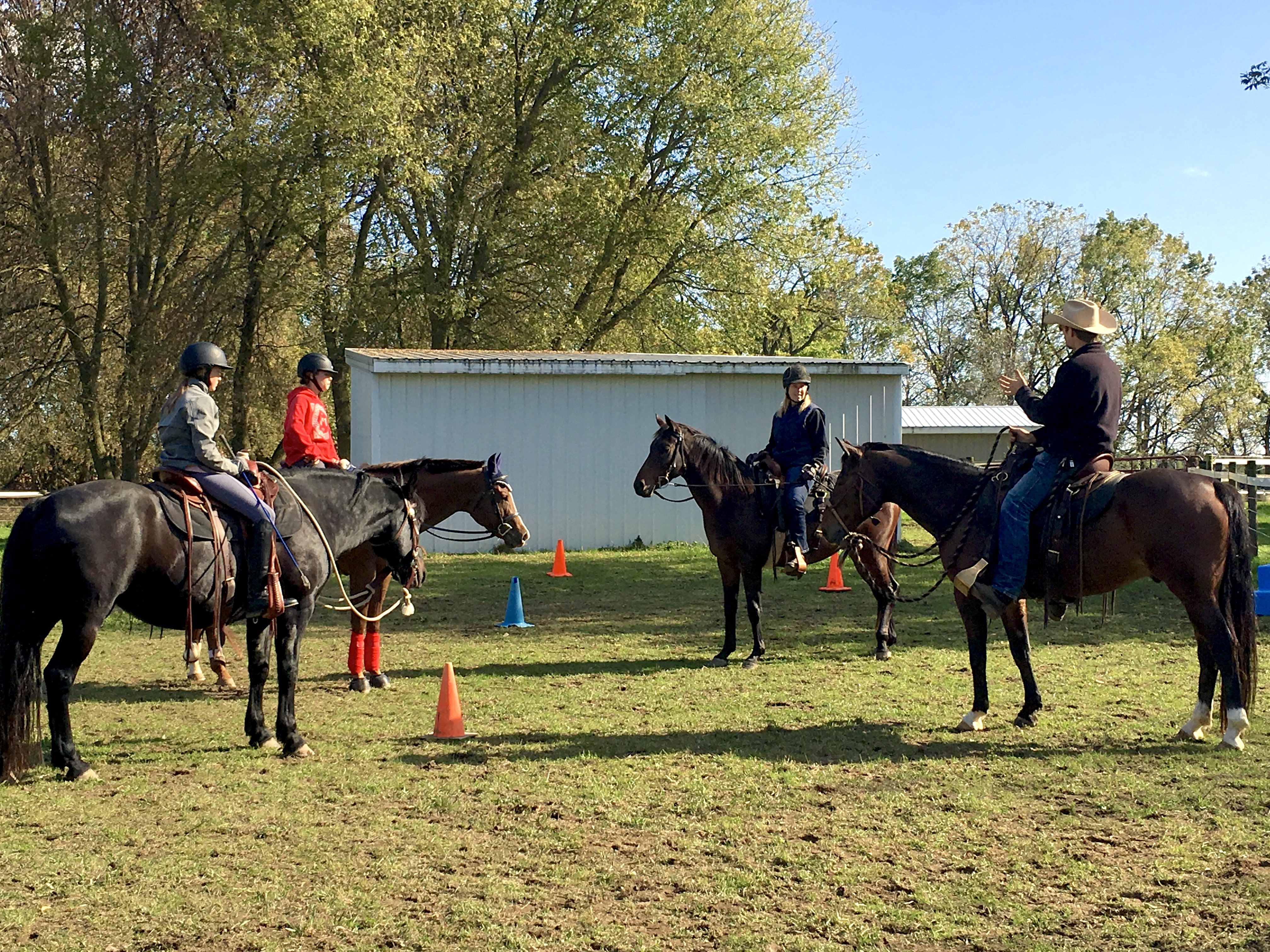 Is your horse unfocused and distracted?  Are you embarrassed when you ride her? Does he not like to stand still?  Does she seem to randomly spook at things? Would you like to be able to trail ride but you don't feel safe?  Will he not get in a trailer? Do you just want to be a better horseman and learn how to advance with your horse?
There is hope!  I can teach you how to have a better relationship with your horse and get your horse on your side.  Not only can I get you safe on your horse, but it can be fun for you to do things with your horse again.  As a JBH certified 3 star instructor and 3 star behaviorist I not only know what to do for you and your horse, but I can explain it to you in a simple and easy to understand way as well as why you are doing it.
So, if you would like to be able to have fun with your horse again while being safe and looking good doing it, then contact me today to get started!
Get the individual help you need so that you may become the horseman you've always wanted to be.  I tailor each lesson to you and your horse's specific needs so that you can get the most out of each lesson.  If you are looking to grow quickly in your horsemanship, then one-on-one lessons are for you. 
You and your friends can learn together by doing groups classes.  
I can work with your horse myself to get you the same results I get with my own horses.  If you are having trouble teaching your horse something new, or if you are having a behavioral problem that you don't know how to deal with yourself, let me do the work for you.  It is suggested that you take one-on-one lessons after I have worked with your horse to learn how to continue with your horse where I left off.
Getting your young horse off on the right foot can prevent a lot of unnecessary problems later in your horse's life.  Let me put a good foundation on your horse so that you can enjoy years of partnership with him.  I can do everything for you from the first saddling, to the first ride, to introducing the bit, and so on.  And if you want later on after your horse is started, I can even keep advancing your horse for you, or I can coach you how to do it yourself with one-on-one lessons.
Come to a clinic and learn proven natural horsemanship techniques that really work.  Learn more about how groundwork relates to what you do in the saddle.  Also gain experience by watching how I work with not only your horse, but other peoples horses as well.  Host a clinic yourself and get free admission.  Here is a list of required equipment and other details about clinics and workshops.